Did you think that buying fake likes on Facebook are the worst of all evils? There's more to that.
1. Facebook "Like" Exchange

Although this means that the people who like your Page are real, these people are not interested in your business or Page! They are just as unlikely to engage or consume your content like fake likes. Doing so contaminates your Fan Base and makes it extremely hard for your Page to reach the fans who matter. Don't forget, Facebook reduced the organic reach of your post to a mere 2% of your fan base. Having a contaminated Fan Base means that some of your precious organic reach will be wasted.
2. Overusing Call-To-Actions (CTAs) and Hashtags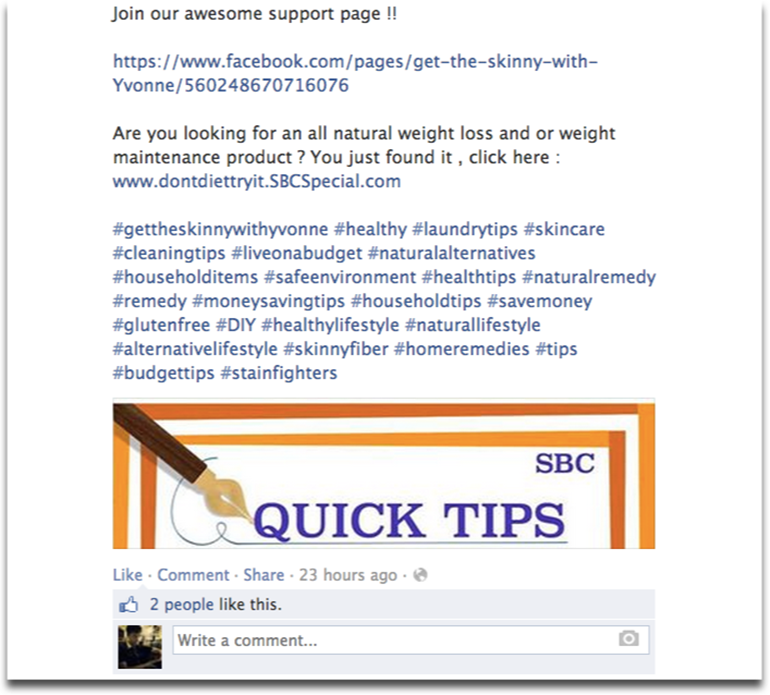 I find it amazing that I was able to find a perfect example that committed both mistakes. I'm sure you know a desperate business owner when you see one. Using CTAs and hashtags illustrates that you are desperate for some attention and business. They also associate your brand with one or more of these things:
Poor understanding of social media landscape
Spam
Low credibility
Annoying
These associations may urge users to reach for the "Unlike" or the Negative Feedback button below.

3. "Like" if you agree, "Comment"/"Share" if you disagree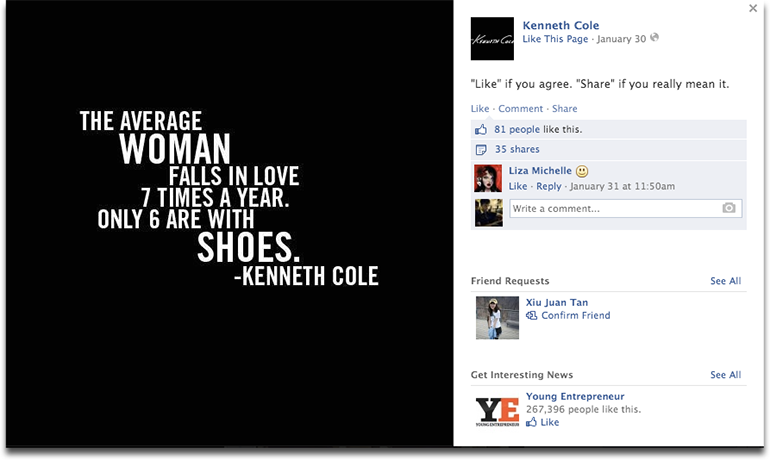 I thought this was a cheap tactic of the yesteryears. Facebook is already 10 years old, yet brands are still using such outdated and meaningless ways to garner engagement counts.
I used Kenneth Cole's example here to show that it is still a prevalent practice today. However, I think that Kenneth Cole's example treads on the edge of what is acceptable today and what is not. I have to give them credit for posting something that exudes their brand personality.
The true meaningless examples possess 2 characteristics:
Using pictures that pander to general audiences but do not help them relate or understand the brand better
Using it more than twice a week, which is considered frequent
So it is really easy to tell if you're writing a post that ruins your Facebook Page.
That's It!
I'm working on a simple checklist to help Facebook Marketers find out if your Facebook content is good. I will post the update on next Thursday along with the printable checklist. Do subscribe to my newsletter here if you wish to receive the updates!