This is a simple 4-step tutorial on how you can download data from Facebook Insights. Feel free to bookmark this page - and I will update this tutorial when Facebook changes its system.
Updates made
7 June 2014: To reflect the new page layout
14 October 2014: To include instructions on how to download your Insights data on Business Manager (Method 2)
2 December 2014: To reflect the new Facebook Insights interface
Method 1 : Through your Facebook page
Step 1

Go to Facebook Insights, and click on "Export Data" on the top right of your page.
Step 2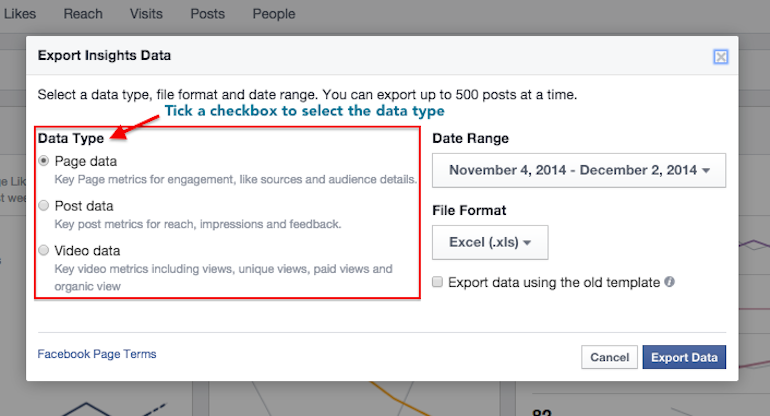 When you see a small box like the above pop up, choose between page, post, and video data.
From my experience, you'll need both page and post data when you measure your social efforts. Video data is relatively new and you can leave it alone if you have yet to make use of videos in your content mix.
Step 3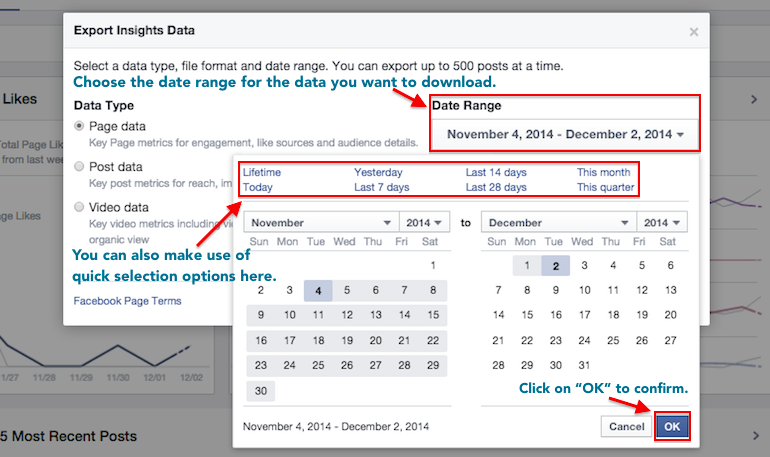 Now, select a date range for the data. You will need to choose this based on how often you look at and report the data on your page.
For example, if you submit a monthly report to your client or management team, you should select data from the last couple of months to analyse and show changes from month to month.
Step 4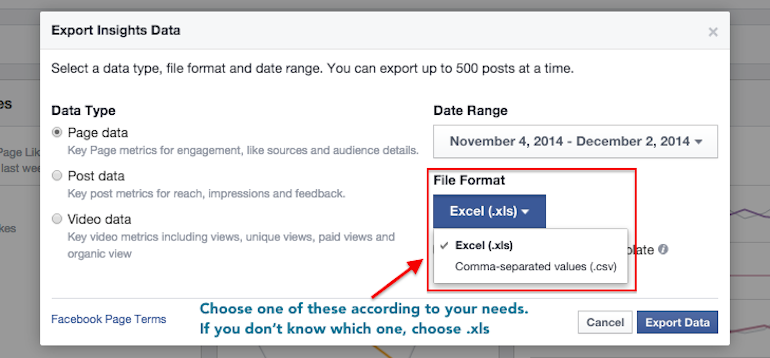 Next, choose a file format. If you have no preference or idea what to choose, leave the option as "Excel (.xls)". That's what I normally do.
Step 5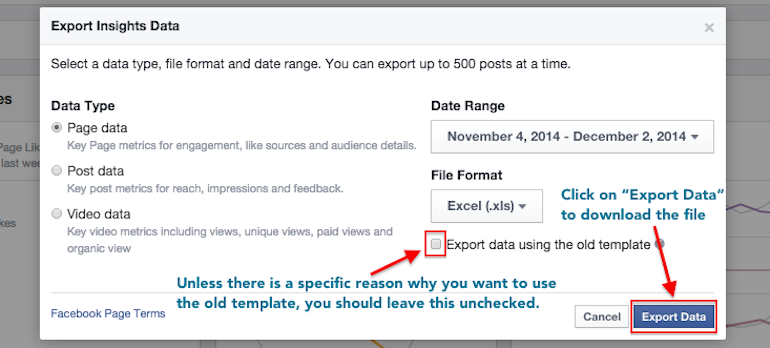 Finally, you're left with the checkbox. If you tick it, Facebook will allow you to download an older version of your page data. The last time I heard about a huge change to Facebook Insights, it was the removal of People Talking About This (PTAT). The new version of Facebook Insights doesn't include this so if it is what you want, then you should tick this checkbox.
Else, leave it unchecked and click on "Export Data" button to download your file.
Simply repeat steps 1 to 5 if you want to download another file.
Method 2: Through Business Manager
Facebook has made it compulsory for businesses to migrate their pages to Business Manager in the near future. So here's a simple tutorial on how you can still download your Facebook page Insights to your computer.
Step 1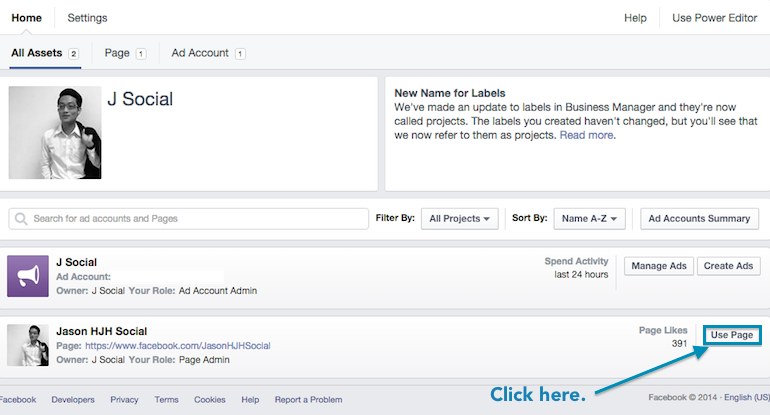 First, you'll need to login to your Facebook Business Manager. Here's the link: http://business.facebook.com.
On your dashboard, look for the page that you want to download the Insights for and click on "Use Page".
Step 2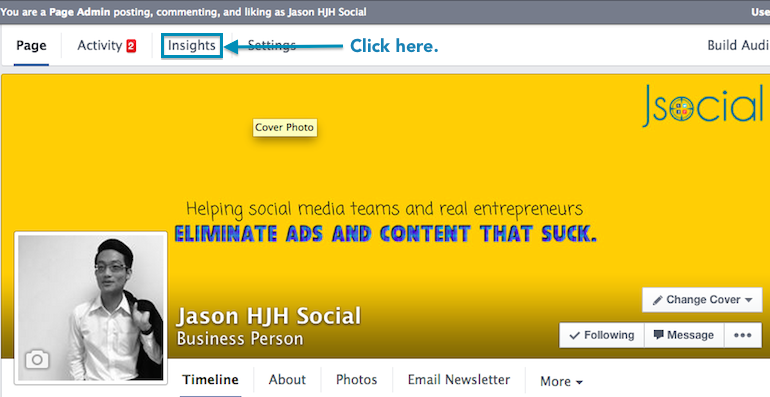 Then, click on "Insights" at the top, just like you would previously and everything else above is the same!
That's it, now you have downloaded your Facebook Insights data!
Here is a guide to help you get started and learn what metrics you should look at.