After 2 years' hiatus, F8 conference has returned. I cannot hide my excitement over some of the upcoming updates announced here. Without further ado, let's get on to it!
1. Mobile apps become more functional for the users
As a heavy mobile user, I am excited most by the implementation of Applinks.
For a long time, I have noticed the flaws in mobile user experience when I click on links within the mobile app. I try my best to get access to those links most of the time even if it took me a while longer but there are many times that I was turned away simply because it got too troublesome.
I'm sure majority of users are less tolerant than I am - which is why this is great news! Businesses that have mobile apps can make sure a smooth native mobile user experience with Applinks - so please get your developers to build this function in, or risk losing your users to competitors.
2. Facebook demonstrates a lesson from Marketing 202
[blockquote]The value of a brand lies in its power of familiarity and trust to win and maintain customer acceptance.[/blockquote]
Facebook demonstrated this lesson by giving users more options for login and app permissions.
A previous improvement in the way apps ask for users' permission to share back on Facebook led to a 10% increase in conversion rates. Facebook is therefore encouraged to make further changes based on users' feedback.
Perhaps the most daring move is the release of anonymous login, which is undergoing Beta.
Businesses have sounded off concerns that they will not be able to collect users' data, but Facebook brushed that off by explaining that the anonymous login option would serve as a trial sign-up for the data-shy users.
I think there is a lot of value in having an anonymous login.
First, much like having disinterested Facebook fans, anonymous logins will attract a large group of users who are not sure that they would be using your app in the long-term. If they are convinced, they will sign up. If they are not, it is no point having their user data sitting in your database, contaminating what could be a very targeted and engaged core user base.
Second, it will encourage more users to try your product. The result? Increased trial sign-ups, unknown conversion rates depending on your app's ability to meet the users' needs, and finally, a more committed user base.
3.  It's here: Audience Network
Both advertisers and app developers have become quite excited about this piece of news in recent weeks.
Not only are app developers given the tools to monetise their app usage, advertisers are also given the chance to combine the prowess of Facebook user data with the unprecedented levels of exposure seen only with Google's mobile ad network.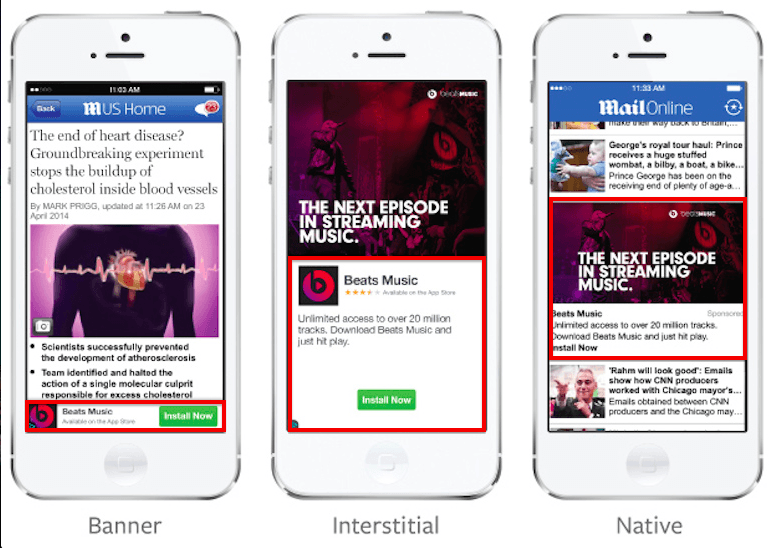 Facebook and Google now go toe-to-toe with their ad offerings, but I think that Facebook might just have the slight edge with the kind of user data they have. I am looking forward to see how targeted these ad offerings can be - compared to Website Custom Audiences - and I cannot wait to start this for one of our clients.
I'll share the results of our advertiser/client come August, when we have 3 months worth of data comparing the effectiveness of existing mobile app install ads and the Audience Network.
Stay tuned!