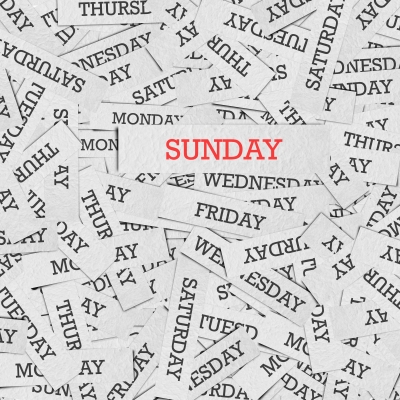 One common trick that marketers use in capturing their audience's attention is to jump onto a timely issue. The Li Ka Shing Library, already one of my favourite Facebook marketing case studies, exemplifies how to make use of a timely issue in Singapore's context.
If you followed any news from the local press recently, you might have heard of the long overnight queues formed outside McDonald's for "Hello Kitty" and "Minions" figurines. While the great length at which customers are willing to go to secure these figurines are indeed laughable and irrational, the Li Ka Shing Library took advantage of this seemingly undesirable habit to welcome the SMU undergraduates back to school after a long summer break and make the atmosphere more "light-hearted". More deeply, they also keep themselves at the top of SMU undergraduates' minds, picking up where they left off last semester as one of the things in school that makes SMU a more attractive place to go to.
This is possibly the first time I've seen Red Bull directly promote its energy drink. Nevertheless, the message conveyed also shows appreciation for our nation's heroes, many whom will connect with it emotionally.
Timeliness could be improved: Just 2 weeks ago, Singapore celebrated its 48th birthday. This message, if posted then, could've resonated more with the National Servicemen because of all the hard work they had contributed to put the show together.

Breyers is an old ice-cream brand owned by conglomerate Unilever. Its main target audience are children and loving parents.
Looking at its engagement numbers alone, I wanted to find out why it managed to motivate its fans to engage and I narrowed down to these factors:
Tone, which speaks to both the parents and children (the update above speaks more to parents than children)
Visual to engage children and parents who want their children to have fun
Likewise for your brand, you'll need to work out a consistent tone and put together eye-catching creatives to reach your audience. If you need help with finding an appropriate tone, our guest blogger Shawn Tay recently wrote about finding your online brand voice to engage with your audience better, read it here.
Bonus Example
There wasn't any other particularly interesting Facebook update this week so I thought I'd pick up something else to share with you.
The above update by Manhattan seems to resonate well with its fans, but I thought it could be better in several ways:
Direct response copywriting. Things like "your favourites". I'm often wary with claims made by brands, exemplified in this case. How would you know what "my favourites" would be? Isn't taste or choice of food particularly subjective?
Showing appreciation for fans who heeded your CTA. If they've commented, then you need to participate too. If you've asked a question, you need to make an effort to answer and address the responses. This will encourage them to reply and also participate again in the future. Although most fans don't reply, they do see the responses from other fans and people are more likely to participate when they see others do the same, it's just social proof that helps most people overcome the fear of "being alone".
Instead of "guess what's inside", you need to give more clues and hints to make it simpler. Making participation simpler is part of Engagement 101. How about a list of options? And maybe a little incentive like offering the featured main course for free for the first person who gets it right? Or offering it as a free addition for every 2 paying adults for the first 10 people who get it right? After all, Manhattan not only wants to promote its new products but they also want their fans to come down and try it. And it also helps Manhattan in their content generation as they may also feature them when they do visit the stores and try the food out, showing them as the "winners", appreciating them for participating and once again, also encourage others to join the following week.
Did you enjoy this article?
And that's it for this week's Social Sunday! We couldn't possibly feature all the good Facebook updates and the best brands on Facebook for this week, but we hope you've learned a thing or two from the examples we've shared above.
If you enjoyed this article, we would to ask you to join our subscribers' community and receive exclusive marketing tips once every month. If you come across any Facebook update that you particularly liked, please share it with us by emailing it to [email protected] and we will publish it in next week's Social Sunday (credits will be given to you if we feature it!).
Have a good weekend!